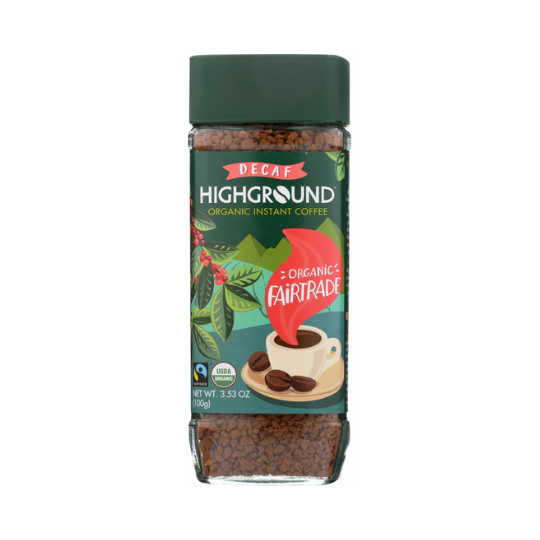 Highground instant coffee decaffeinated, 3.5 OZ jar
Made from the finest organic coffee beans that are sustainably sourced and Fair Trade Certified, Highground™ Organic Instant Decaf Coffee delivers instant flavor that you can feel good about enjoying. We craft our delicious coffee using 100% Arabica Beans that are carefully selected and roasted to perfection. Go ahead and enjoy a cup anywhere, anytime.
Package size: 100 gr.