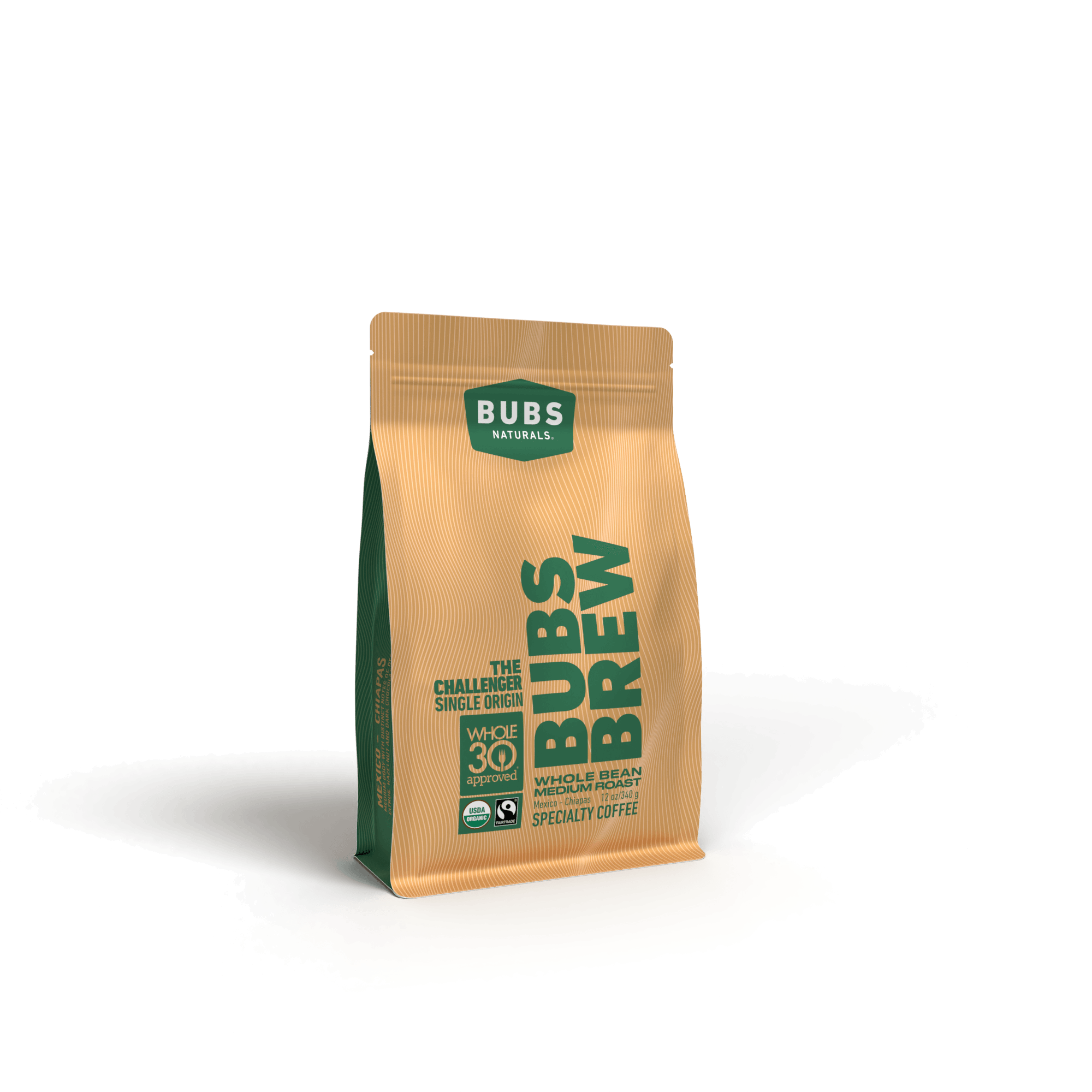 BUBS Brew – Challenger Blend – Medium Roast – Whole Bean
Single Origin. This whole bean, medium roast from BUBS Brew was meticulously crafted by selecting the highest quality Fairtrade Organic green coffee beans from the Mexico Chiapas region. Mexican coffee beans have distinct flavors and have grown in popularity in recent years. This region is one of our favorites because of the robust flavor, growing climate, and traceability. Roasted in Southern California; we developed and mastered the combination of time and temperature to perfection.
Package size: 340 gr.