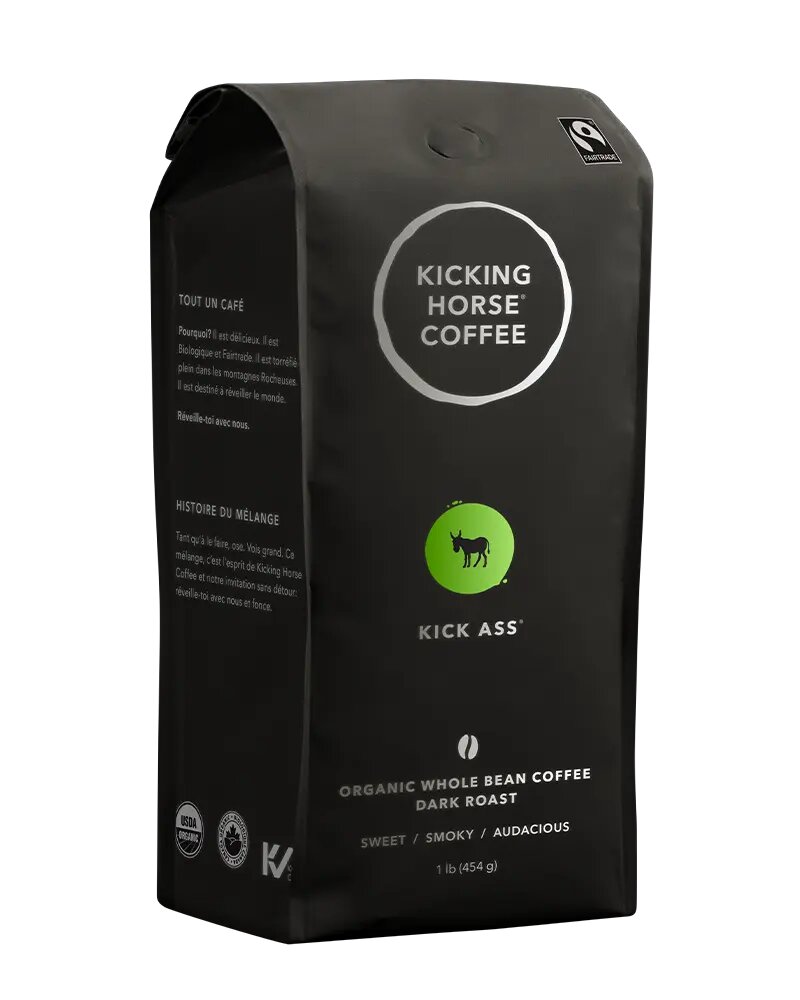 Kick Ass Whole Bean 454g Canada
If there's something worth doing, we think it's worth doing great. This remarkable blend of beans is the spirit of Kicking Horse® Coffee, and a bold invitation to wake up and kick ass with us.
AROMA
Smoky, sweet vanilla and dark chocolate.
TASTING NOTES
Chocolate malt, molasses, licorice and an earthy lingering finish.
Package size: 454 gr.