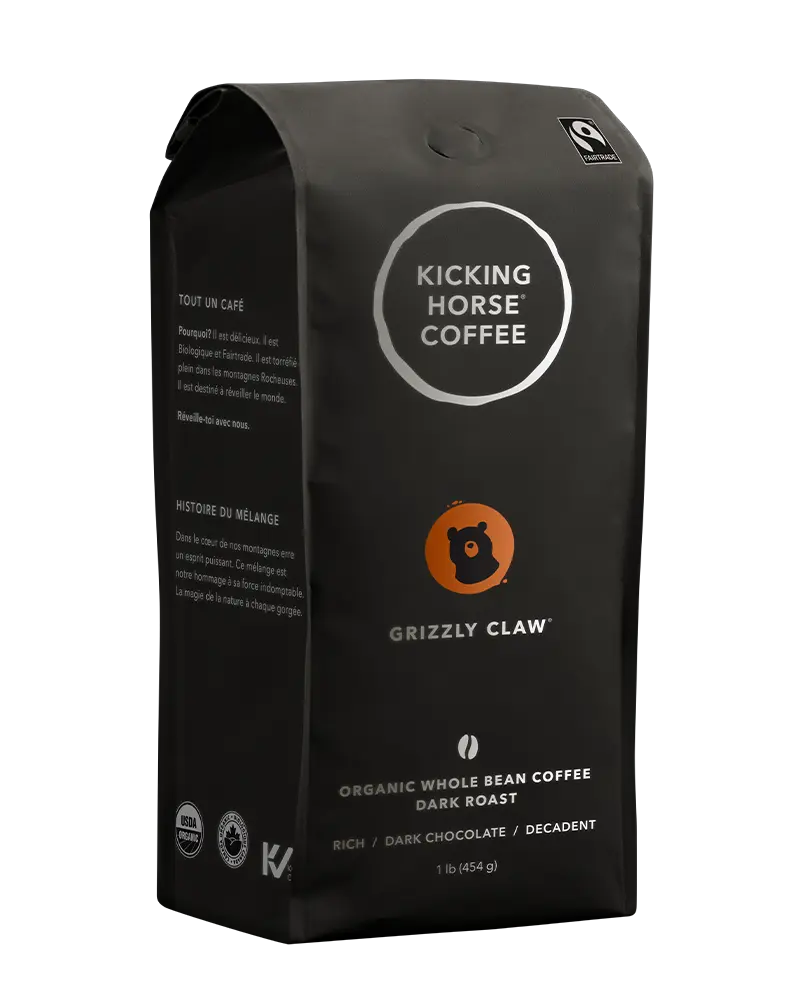 Grizzly Claw Whole Bean 454g Canada
From the heart of the mountains, a strong spirit roars. This is the most magical hand mother nature can deal, and it's headed for a mug near you.
AROMA
Condensed sugar cane and cocoa powder.
TASTING NOTES
Rich, dark chocolate, cacao nibs, brown sugar and roasted hazelnut.
Package size: 454 gr.