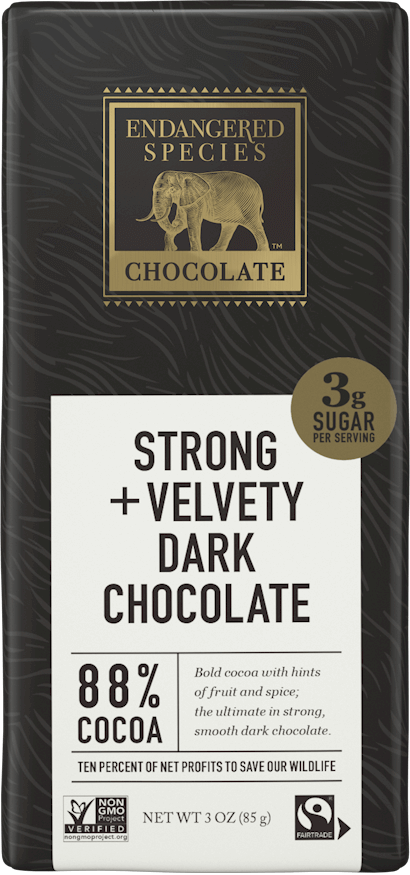 Panther – 3oz
Strong, full-bodied cocoa with a velvety-smooth profile, thanks to the extra time and care we put into our process. With only 3g of sugar per serving, this bar's delightfully dark and decadent taste is sure to satisfy every time.
We are bringing awareness to the plight of the Jaguar with this chocolate bar.
Package size: 85 gr.