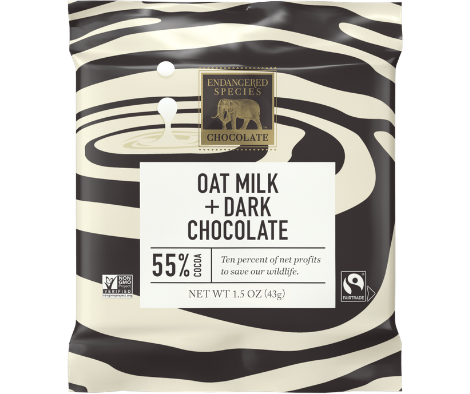 Baby Zebra – 1.5oz
Oat Milk + Dark Chocolate 1.5 oz
Smooth and sweet like milk chocolate—but dairy free. Oat milk is the secret behind this deliciously different dark chocolate bar, giving it a creamier texture and unusually sweet flavor with no excess sugar. Taste it to believe it.
We are bringing awareness to the plight of the Grevy's Zebra with this chocolate bar.
Package size: 1.5 Oz