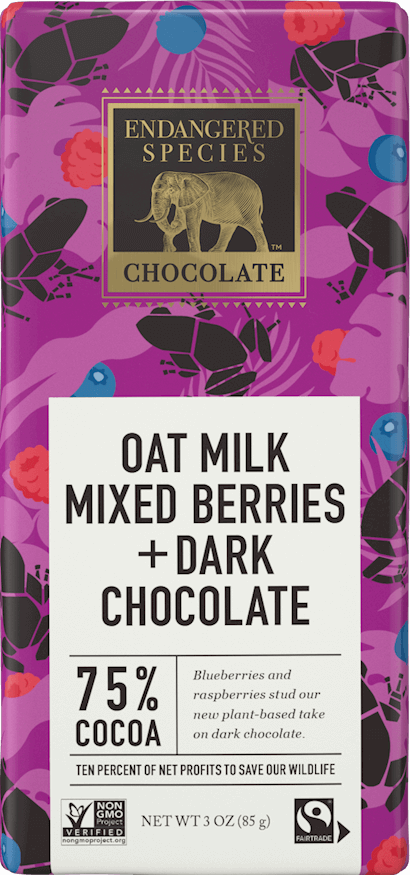 Mixed Berry with 75 percent Cacao Oat Milk Chocolate
Dark chocolate with a bright, fruit-forward essence, this bar brings you the boldness of 75% dark chocolate and the sweetness of oat milk, infused with a bountiful harvest of fresh mixed berries. It's ripe for your enjoyment.
We are bringing awareness to the plight of the Frog with this chocolate bar.
Package size: 3 Oz