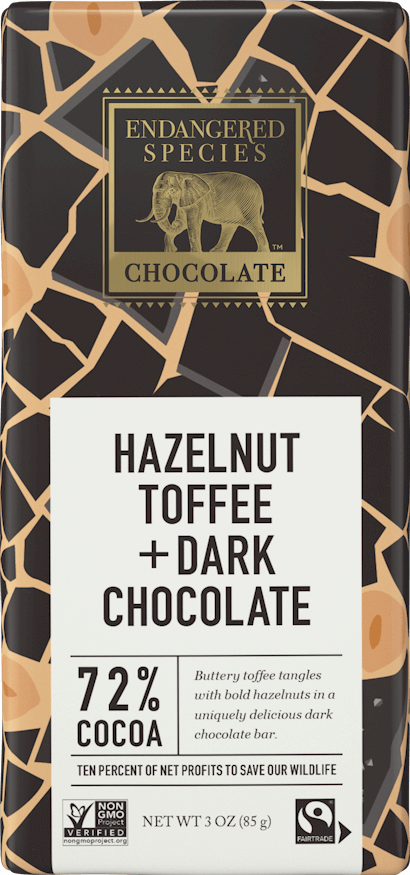 Rhino – 3oz
Dark Chocolate with Hazelnut Toffee
Rich, dark and decadent, this chocolate bar brings you the very best of real cacao flavor, combined with small batch toffee made from premium hazelnuts. Go ahead—treat yourself.
We are bringing awareness to the plight of the Black Rhino with this chocolate bar.
Package size: 85 gr.