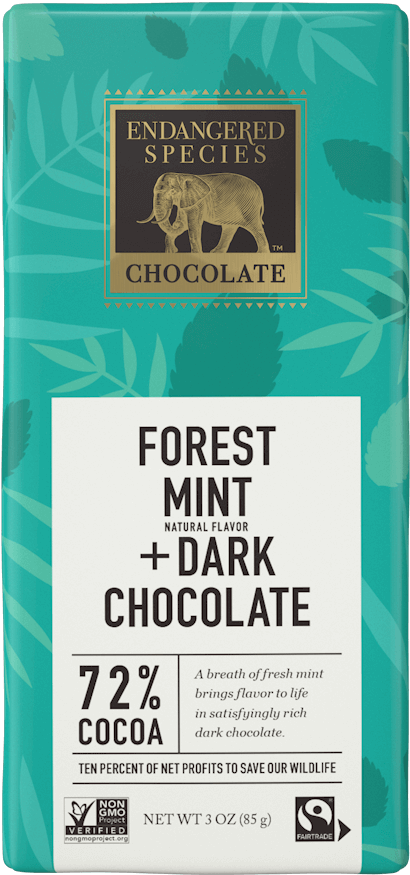 Forest Mint – 3oz
Dark Chocolate with Forest Mint
Dark and decadent with a hint of fresh forest mint, this bar puts a bright and lively twist on the bold cacao flavor you crave. Enjoy!
We are bringing awareness to the plight of the Rainforest with this chocolate bar.
Package size: 85 gr.