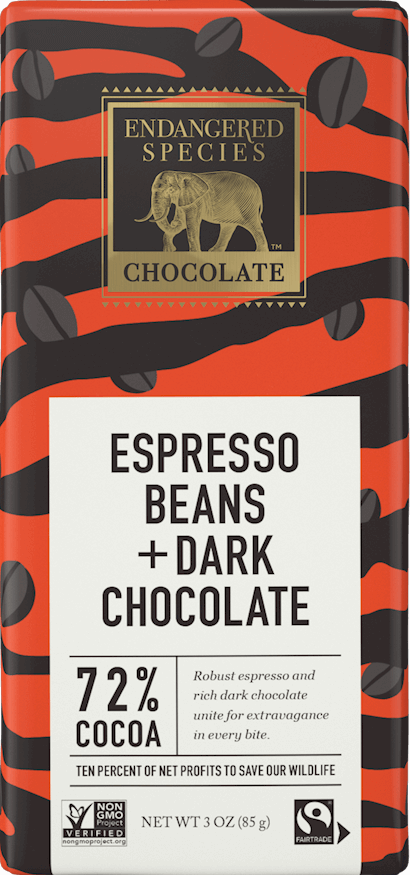 Tiger – 3oz
Dark Chocolate with Espresso Beans
Decadently dark with a delicate sweetness, this bar brings you the perfect pairing of real dark chocolate and bold espresso made from Fair Trade coffee beans roasted in the USA. Every bite is a deliciously invigorating experience.
We are bringing awareness to the plight of the Tiger with this chocolate bar.
Package size: 85 gr.