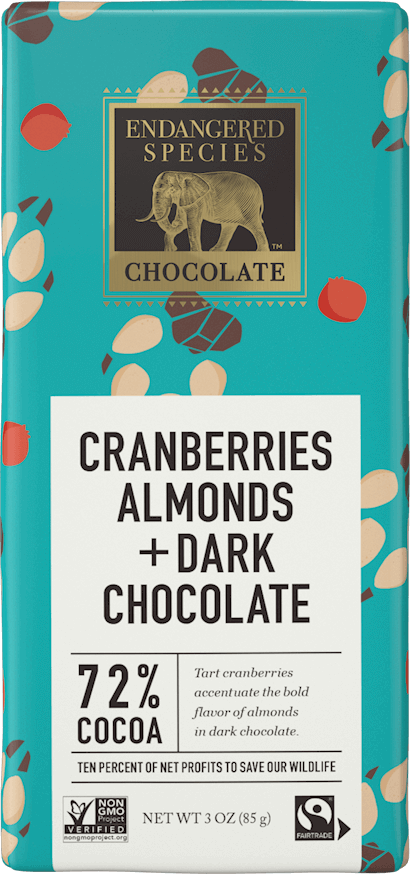 Wolf – 3oz
Dark Chocolate with Cranberries & Almonds
Crunchy, crave-worthy and delightfully sweet, this bar brings you a mouthwatering trifecta of real dark chocolate, California almonds, and sun-ripened cranberries grown in the USA. Together, it's pure bliss in every bite.
We are bringing awareness to the plight of the Grey Wolf with this chocolate bar.
Package size: 85 gr.