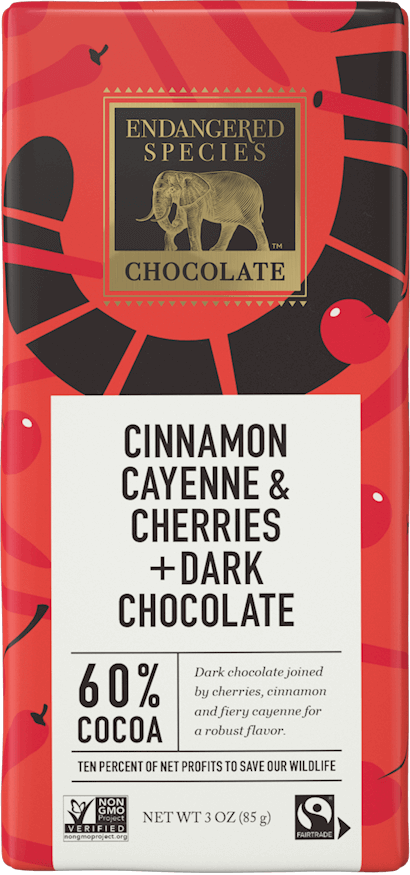 Tamarin – 3oz
Dark Chocolate with Cinamon Cayenne and Cherries
Sweet, spicy and tiny bit tart—this sensationally smooth dark chocolate will treat your taste buds to a kick of cayenne spice and soul-warming Fair Trade cinnamon, balanced out with the bright, fresh flavor of sun-ripened cherries. It's a multi-sensorial experience like no other.
We are bringing awareness to the plight of the Golden-Headed Tamarin with this chocolate bar.
Package size: 85 gr.