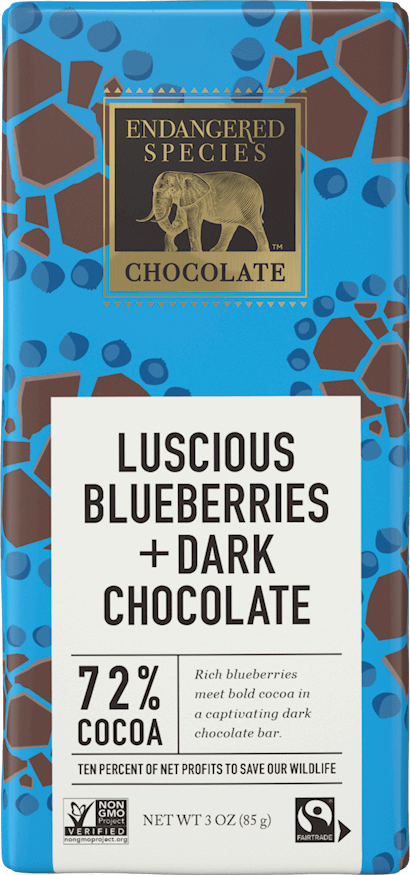 Sea Turtle – 3oz
Dark Chocolate with Blueberries
Dark chocolate with bright, floral notes of fresh blueberry—this bar brings you the very best of real cacao taste, combined with American grown blueberries picked at peak ripeness for a flavor experience that's sure to sweeten the moment.
We are bringing awareness to the plight of the Sea Turtle with this chocolate bar.
Package size: 85 gr.