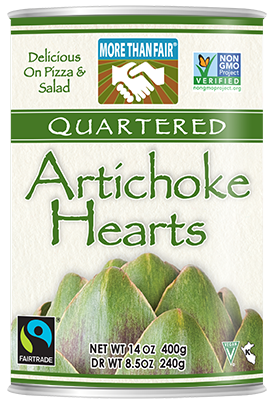 Artichoke Hearts Quartered
More Than Fair Quartered Artichokes are grown in Peru, where rich, fertile soil and glorious sunshine produce some of the world's most delicious artichokes. Sweet and tender when harvested, our artichoke leaves are firm and tightly packed, with a fresh, clean taste and slightly "nutty" flavor that are especially popular in Mediterranean cuisine. 
Package size: 400 gr.