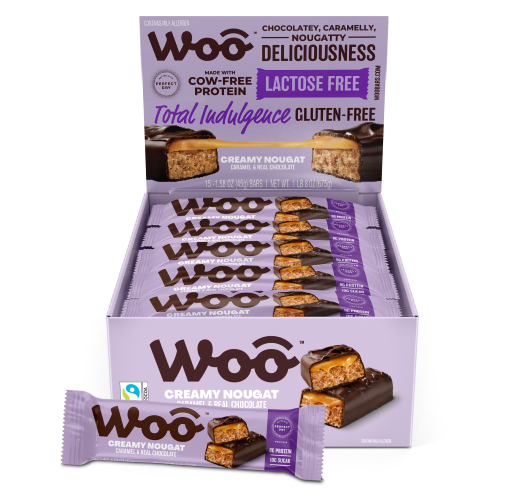 woo™ Creamy Nougat Bar
woo™ Creamy Nougat bars feature layers of silky smooth caramel & creamy nougat all enrobed in rich dark chocolate. Gluten and lactose-free, with ½ the sugar & 2x protein than your leading candy bars, and zero regret. Woo™'s chocolate is certified by Fairtrade America. Our plant based protein from Perfect Day® helps make all woo™ candy bars better for people & the planet.
Package size: 675 gr.