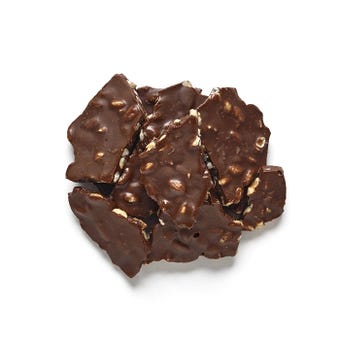 No Mylk'n – Organic 40pct Chocolaty Bark HAzelnuts & Crispy Rice
Bite into our new milk-free mylk chocolate bark. (You read right!) The first product of its kind, this mylk chocolate composed of 40% fair trade cacao has the rich taste and creamy texture of milk chocolate. A unique vegan delight, it offers an extra element of surprise with crunchy roasted hazelnuts and crispy brown rice.
Package size: 104 gr.