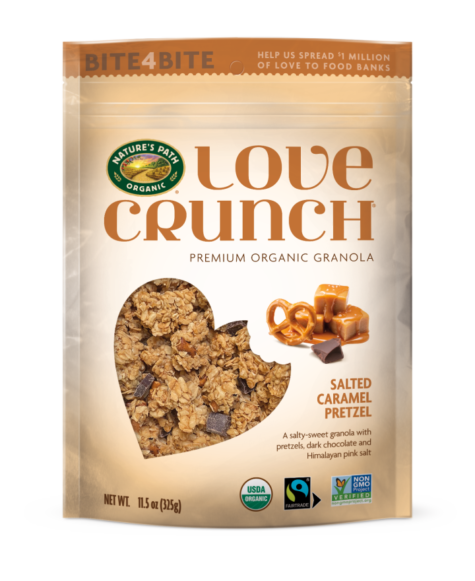 Love Crunch Salted Caramel Pretzel Granola 11.5oz
Our Salted Caramel Pretzel granola is a sweet and salty combination of snackable granola clusters, crisp caramel puffs, crunchy pretzel pieces, dark chocolate chunks, and Himalayan pink salt. Organic, non-GMO, and vegan, it's a guilt-free and unforgettable indulgence!
Love Crunch is made with passion and purpose: when you purchase a product, we donate the equivalent in cash and organic food to food banks, through our Bite4Bite program.
Package size: 325 gr.