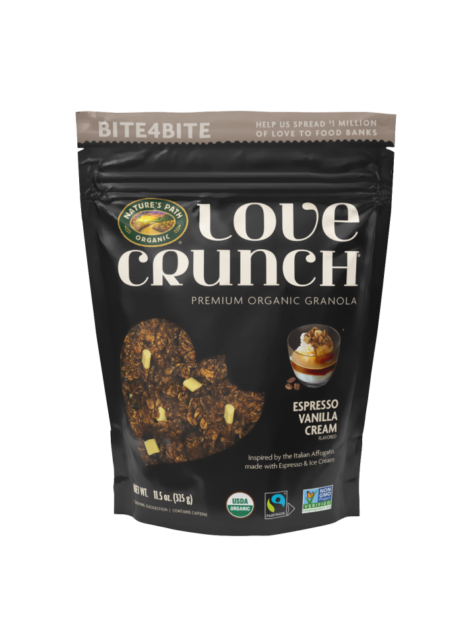 Love Crunch Espresso Vanilla Cream Granola 11.5oz
Inspired by the Italian affogato, this granola features a delicious contrast of black cocoa and espresso, and Italian white chocolate chunks. A bold start to your day, and a delicious way to satisfy a mid-afternoon craving.
Love Crunch is made with passion and purpose, and we share the love through charitable efforts. When you purchase a product, we donate the equivalent in cash and organic food to food banks, through our Bite4Bite program.
Package size: 325 gr.