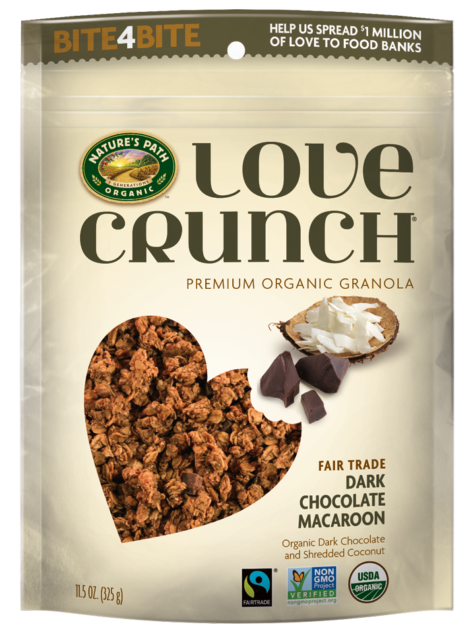 Love Crunch Dark Chocolate Coconut Granola 11.5oz
You'll love this delicious combination of crunchy granola clusters, tasty coconut, and decadent dark chocolate chunks. Organic, non-GMO, and vegan, it's a guilt-free indulgence. It will be love at first bite!
Love Crunch products are made with passion and purpose to help the world eat, act, and live out of love. When you purchase a product, we donate the equivalent in cash and organic food to food banks, through our Bite4Bite program.
Package size: 325 gr.