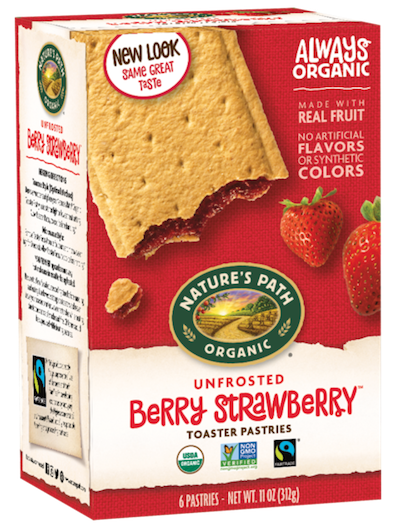 Frosted Berry Strawberry Toaster Pastries, 22 oz, 12 Count
 Perfect for an emergency energy boost, this snack will leave a smile on your face all day! Not only is the taste memorable, but we also left out all artificial flavours, synthetic colours, preservatives or high fructose corn syrup. Instead, our pastries are made with simple, whole food, organic, and Non-GMO ingredients. Eating organic is the perfect way to nourish your body and our environment.
Package size: 624 gr.