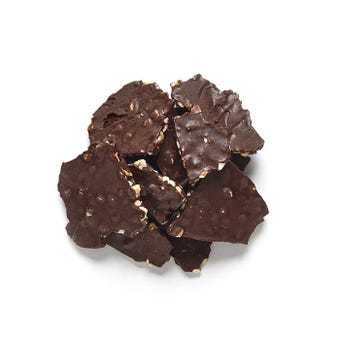 Algarve – Organic 62pct Chocolate Bark Almonds & Sea Salt
Bite into our new Chocolate Bark made with rich 62% fair trade cacao and experience the smoothness of chocolaty goodness melting in your mouth. Enhanced with finely chopped roasted almonds and a hit of fine sea salt, this flavour is always in good taste. Simple yet indulgent, it's a thoughtful way to curb your cravings.
Package size: 113 gr.